Aurora International Festival of Traditional Dance & Music
8-13 August 2018
Aurora is pleased to announce that it is holding its seventh International Festival of Traditional Dance & Music from 8-13 August 2018. Joining us for the Festival will be
Gruppo Folkloristico Pasian di Prato
from Udine in north east Italy and
Les Echos de nos Montagnes
from Annecy in France. Aurora visited Udine in August 2016 and Annecy in August 2017 and is delighted to be welcoming our friends to Aberdeen in August 2018.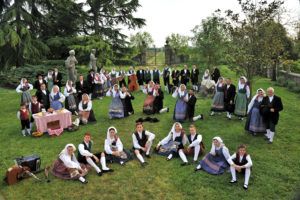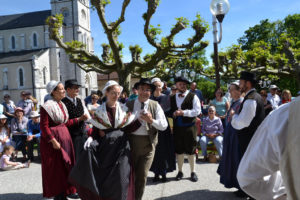 During the Festival, there will be opportunity to watch performances by both visiting groups and Aurora in venues around Aberdeen and Aberdeenshire and to also learn some dances from Italy and France.
To keep up to date with our plans, please follow our facebook page.
We are pleased to announce that National Lottery Awards for All Scotland has provided funding towards making this festival possible.