In July 2003, Aurora hosted a visit by Les Farandoleurs de Cheman de Fer from Nîmes, France and Dorna Dorolui, from Vatra Dornei, Romania. More photos can be seen in our online album.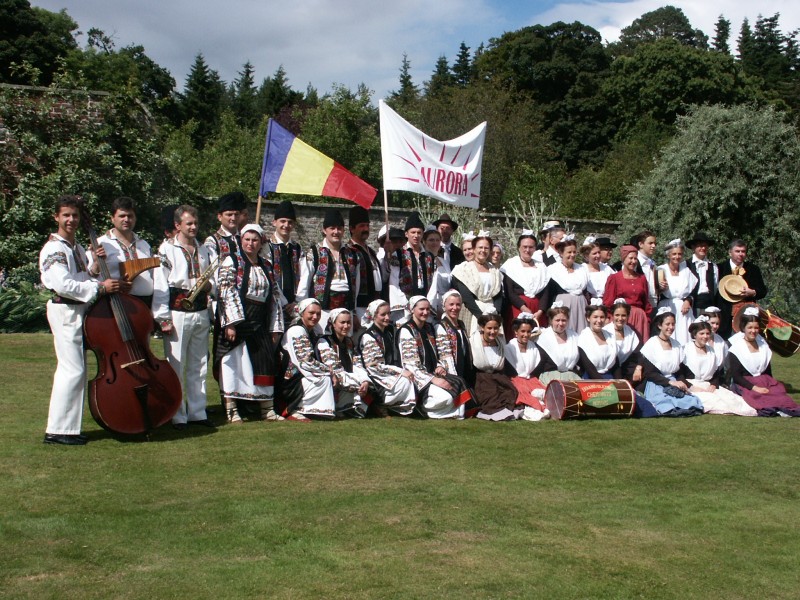 Friday 25th July
Some of our visitors gave a children's workshop at Dance Moves, Aberdeen
In the evening we hosted a Festival Ceilidh with music by the Aurora Ceilidh Band. The ceilidh featured guest performances by our friends from France and Romania. Each group also taught the audience some dances. The evening was made even more enjoyable by a performance from the Scottish Culture and Traditions Clarsach group.
Saturday 15th July
Performances were given in the afternoon at the Academy Shopping Centre.
In the evening, performance took place at the Arts Centre, with performances from Les Farandoleurs and Dorna Dorolui, as well as Aurora
Sunday 16th July
Our guests headed to Castle Fraser where their performance attracted an appreciative audience.
In the evening the groups gave an adults' workshop at Woodend Barn.