Welcome!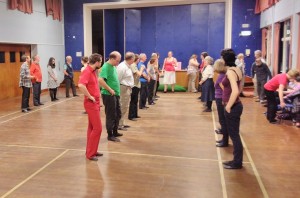 Founded in 1996, Aurora is a group of dancers and musicians based in and around Aberdeen, Scotland, who share an interest in traditional Scottish dance and music. We dance and play music for fun, at social occasions and performances, in Scotland and abroad.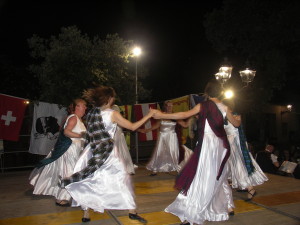 Dancing and music
Classes are currently cancelled, in line with government advice – watch this space once we return to normalcy!
As classes are not looking like they will resume in the near future, we are working on a number of ways of meeting well within the guidelines. Please be in touch if you would like join us on one of these events.
We are pleased to announce that our annual trip to Burgie is still all on the cards for next year, as well as plans for trips abroad.
We will continue with the plans for Burns night, the May Ball 2021, camping trips, and any other of the wonderful events that Aurora hosts.
Aurora meets each week for social dancing. We welcome beginners and experienced dancers and musicians. We provide basic tuition in Scottish traditional dances so even if you've never danced before please come along and "have a go". The highlight of our year is the Aurora Ball and we regularly organise a variety of other social events. In 2006 we celebrated our 10th anniversary with the publication of a book of Scottish Country dances and in early 2009 published our Second Book of Scottish Country Dances. A third book followed in 2016, to celebrate our 20th anniversary. Copies of all our dance books can be purchased via this website.
Performances and ceilidhs
Aurora performs and teaches traditional Scottish Country set dances, Highland and Ceilidh dances and are both experienced (regularly performing locally and internationally) and enthusiastic. Our expert team of dancers and musicians can bring a lively touch of Scottish tradition to any event. The Aurora Ceilidh Band is renowned for excellent music, interesting dances and fantastic dance callers. If you are planning a ceilidh party, festival or conference, please contact us to enquire about booking Aurora.
Annual Membership Fee
Session 2019-2020 still only £10.
Committee members
President: Gillian Mackintosh
Vice President: Diane Lamb
Secretary: Elly Macdonald
Treasurer: Ian Lamb
Membership Secretary: Diane Lamb
Committee Members: Alexis Craig, Kirsten Ferguson-Jones, Liz Ferguson-Jones, Elaine Fitzgerald,  Graeme Nesham and Richard Temple.
Aurora observes an equal opportunities policy.